Healthy Eyes for Healthy Lives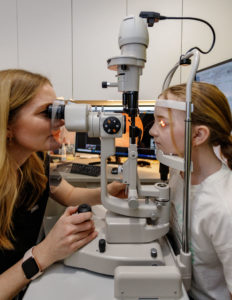 Your children's eyes are a priority at Valley Family Optometry. Healthy eyes and good vision play a big part in your child's development and success, so regular comprehensive exams can help to identify the early stages of eye diseases and conditions before they can progress.
We provide a welcoming, warm environment to bring your child to, taking care to avoid the usual anxieties that can accompany a visit to the eye doctor.